Unmanned Underwater Robot
ROV
"

Remotely

Operated

Underwater

Vehicle

"
What is Unmanned Underwater Robot?
Briefly referred to as ROV "Remotely Operated Underwater Vehicle" in the literature, ROVs are unmanned, remotely controlled, hydrodynamic robots with advanced engineering and technology designed for underwater missions.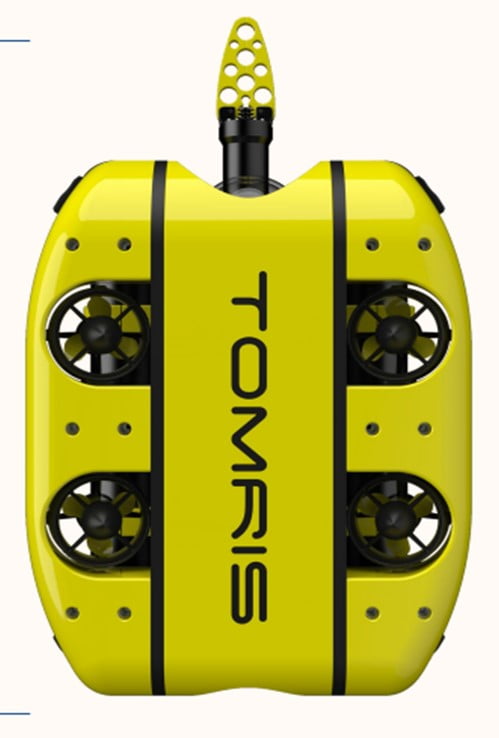 What are its features?
Portable Underwater Robot, Surface Ground Station.

Easy installation with plug and play feature.

5 minutes of installation time, 5 minutes of assembly time.

Mission depth max. 300 m., cable support of 600 m can be provided.

Horizontal speed 6 knots, vertical speed 3 knots

Battery life is 8 hours.

Size 520x350x222.5 mm, weight 12 kg.

4 thrusters are positioned vertically and 4 thrusters are horizontal.

High-resolution camera.

13,000 lumens of fiber-led adjustable lighting.

Ability to maneuver forward, fast dive to the mission location.

Exiting to the water surface when the battery runs out.

Robot arm, sonar, etc. hardware can be added.

360° mobility underwater.

Hydrodynamic structure, independent propeller system.

Automatic mode, Manual mode.

Gradually available propulsion.

Fully waterproof Robot and Ground Station.

Current protection system, Stabilization.

Image, signal, information processing space and speed.

Bluetooth joystick controller.

Windows-compatible Siper Robotics software.

100% Siper Robotics Engineers Product.

Reliable after-sales service.
How does it work?
 

It is sent to the task location.

The Ground Station is opened and set up.

Underwater mission starts.

The work is carried out.

The underwater mission is completed.

The robot is surfaced.

Ground Station is closed and collected.

The robot in contact with water is washed with tap water.
Can Hardware be Added?
Robot arm.

Signal jammers.

Sonar systems.

Sample piece collection.

Lighting apparatus.

Defense equipment.

Carrier arm, pulling apparatus.

Multiple cameras, GoPro, etc.

Water sampling apparatus.

Equipment according to the mission description.

Mine detection and intervention apparatus.
          can be added.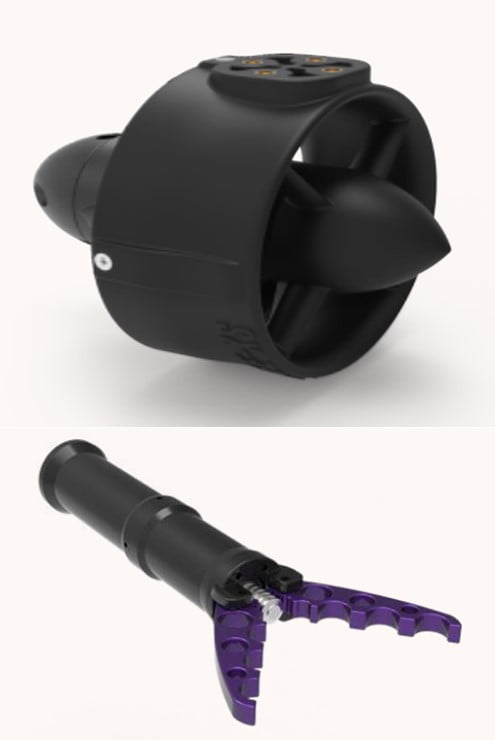 What are the Areas of Use?
Underwater missions.

Fish farms.

Submergence detection.

Underwater archaeology.

Documentary filming.

Underwater surface scanning.

Waste, and environmental pollution monitoring.

Live population monitoring.

Platform underwater controls.

Dam power lines inspection.

Underwater pipeline inspections.

Detection of underwater surface minerals.

Pre-observation before one dives in.

Sampling from different depths.

Material handling according to the job description.

Underwater mine scanning and remote contact.

Underwater controls of pier and harbor constructions.

Environmental protection of naval defense vehicles.

Lookout for underwater dangers.

Watercraft underwater section (hull) controls.

River, dam, lake, pond, sea, ocean underwater search and rescue and research.

Other areas left to your imagination.